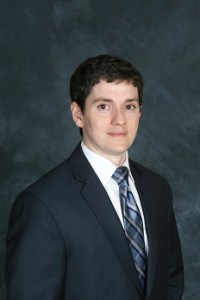 (925) 357-3213
bsudano@sudanolaw.com
Employment Litigation
Personal Injury
Social Security Disability
Mr. Sudano's career in personal injury, social security, and employment law was years in the making.  As an undergraduate, Mr. Sudano interned with Disabled and the Law, a nonprofit organization that helps indigent individuals obtain Social Security Disability Insurance benefits and Supplemental Security Insurance at no charge.  As an intern, Mr. Sudano represented clients before Administrative Law Judges, winning benefits in three quarters of his cases.  As a result of his success rate and dedication to his clients' causes, Mr. Sudano was quickly elected Director of Disabled and the Law, becoming responsible for overseeing the caseloads of fourteen other interns.  During the year-and-a-half that he was a part of the organization, he provided leadership and represented a total of twenty clients in their administrative benefits hearings. In 2004, he was awarded the Cameron Advocacy Award for his work with the program. More importantly, it was during his tenure with Disabled and the Law that Mr. Sudano dedicated himself to becoming a lawyer representing the interests of people, not corporations.
During Mr. Sudano's second year at the University of the Pacific's McGeorge School of Law, he joined the law school's Community Legal Services Civil Clinic, another nonprofit legal program providing legal representation to those unable to afford an attorney.  He remained in the program for a year, assisting people in bankruptcy, family law, landlord-tenant, and consumer-related matters.
In his third year of law school, Mr. Sudano volunteered to work for one of the California's renowned civil law firms. He offered to work for free to learn from top trial lawyers how to practice civil law and did so for nine months.  Following graduation from law school, Mr. Sudano joined the California Bar and became an associate with Gwilliam, Ivary, Chiosso, Cavalli & Brewer – one of the premier civil litigation law firms in California.
From 2007 to 2009, Mr. Sudano worked on cases of significant value in the areas of catastrophic personal injury, wrongful death, medical malpractice, employment law, and insurance bad faith. Despite the allure of defense firms offering three to four times the salary of a typical plaintiff's attorney, Mr. Sudano has never had any desire to represent big corporations or insurance companies.  Mr. Sudano went to law school to represent people, and in 2009 he founded the Sudano Law Firm specifically for this purpose.  Today, Mr. Sudano represents clients in cases involving employment discrimination, retaliation, sexual harassment, wage and hour violations, car accidents, motorcycle accidents, school bullying, foreclosure defense, and claims for social security disability benefits in Walnut Creek and the surrounding areas.  He has an excellent reputation among Walnut Creek personal injury attorneys for possessing the skill, knowledge and dedication necessary to win claims for catastrophic injuries and wrongful death.
Contact Us Today!
Walnut Creek Office: (925) 849-4183
Awards
·        Super Lawyers Rising Stars; 2011 – 2013
·        National Trial Lawyers Top 40 under 40; 2012-2013
·        National Trial Lawyers Top 100; 2013m
Associations
·        San Francisco Trial Lawyers Association
·        Contra Costa Trial Lawyers Association
·        Public Justice
·        Consumer Attorneys of California
·        American Association for Justice
·        National Police Accountability Project
·        American Bar Association
·        California Bar Association
·        Contra Costa County Bar Association
Bar Admissions
·        California
·        U.S. District of Northern California
·        U.S. District of Eastern California
·        U.S. Court of Appeals, Ninth Circuit